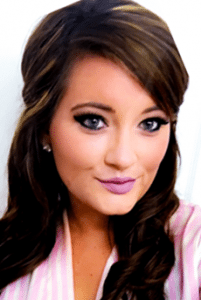 Tiffany A. Wengyn is an employee at The Mosaic Company in Florida and has just accepted a new position as a minerals environmental health and safety specialist at the Four Corners Mine. Her role will focus on safety for the Four Corners field along with mine services and land reclamation projects that may occur at other Mosaic mines. She will ensure employees and contractors are remaining safe during their daily activities.
Wengyn has been with Mosaic for over five years. She started with the company in May of 2011 as an environmental co-op, working in both their concentrates and minerals facilities. Other positions she has held during her time with Mosaic are EHS management systems training, corrective action and preventative action coordinator, production shift supervisor in granulation and dry products, and phosphates EHS training specialist. Wengyn says, "What I love most about being a part of the EHS team is being able to be right in the heart of the business and having the opportunity to help ensure we all go home safely to our families! Having my boots on the ground and being out in the field allows me to help with that first hand."
Wengyn, a Florida native, graduated from Saint Leo University in Dade City, Florida, with a bachelor's degree in environmental science. In her spare time she enjoys spending time with her family, playing golf and being outdoors.